Software Support
Our committed and responsive team of industry experts are there when you need us. Our Web based ticketing system is manned 24X7 to ensure any business critical issues are resolved in a timely manner.
Our system experts are knowledgeable and easy to deal with to help you with all facets of our Software. From Customer setup through to configuration of Automatic reports, our team are there to assist you every step of the way.
Our support staff members have a wealth of industry and technical experience to assist you in just about any issue you may have. We are proud that some of our support staff has over 10 years knowledge and experience in supporting our customers.
Expedient software has built its reputation in going beyond software and providing you with the absolute best support in the industry – always.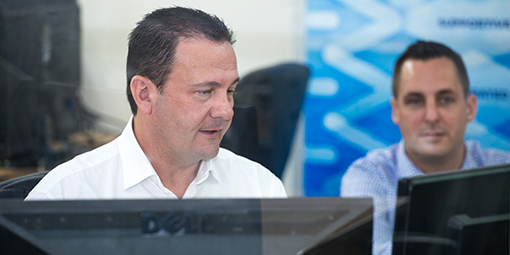 CH Robinson
 are one of the world's largest Forwarder. They provide their customers with unparalleled service and continually drive innovation. CHR rely on Expedient daily to support them and their ever changing needs.
"Expedient is reliable and fast! The support staff are always on hand to offer assistance, and we see them as our extended IT Department. Their support is second to none."
Kerry Campbell
Manager – Administration/System Development,
CH Robinson